Garden Ridge Dental Centre
---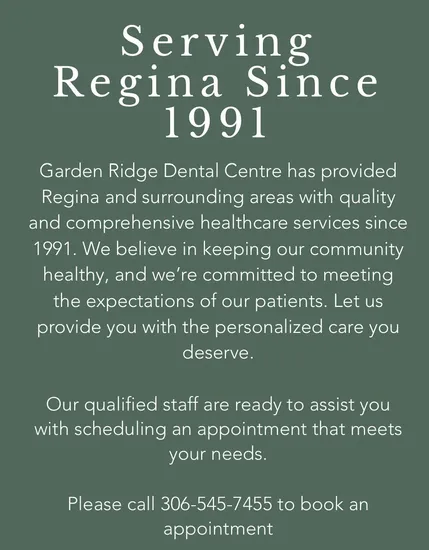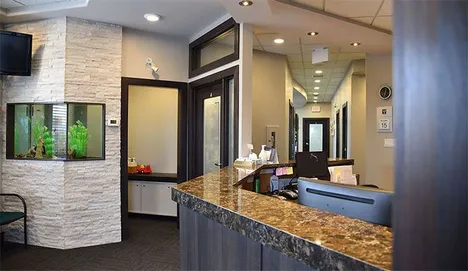 Oral Health is an Important Part of Overall Health
The Canadian Dental Association stresses that good oral health contributes positively to your physical, mental, and social well-being and to the enjoyment of life's possibilities, by allowing you to speak, eat and socialize unhindered by pain, discomfort or embarrasment.
Regular Visits to Your Dental Team are Important
Our dental team of receptionists, assistants, hygienists, and dentists are ready to support you with all of your ongoing oral health needs. Brushing and flossing, following a healthy diet, and visiting the dentist regularly are all key for healthy teeth and gums.
---
Did you know?
1. The first visit to the dentist should begin within 6 months of the eruption of the first tooth (at around one year of age).
2. Your dental team can play a key role in the early detection of oral cancer. A dentist, through regular exams, can notice subtle changes in the mouth that a patient won't.
3. Your dentist will ensure that she/he knows your complete medical history in order to support all of your needs as you age, and will have answers for questions you may have around darkening teeth, dry mouth, teeth alignment and a range of other concerns.
Supporting your mouth while at rest or play
Your dentist can support with mouthguard needs related to sleeping at night and for sport participation protecting one's head, jaw, and teeth.